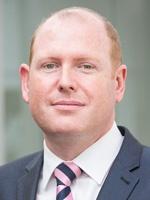 Christian Hopper
International Client Advisor
Chartered Institute of Environmental Health
Christian Hopper has over 16 years' experience in providing bespoke risk management advice, global HSE regulatory intelligence solutions, risk software and training solutions working with international clients across all sectors. He is a Health and Safety professional with a National Examination Board in Occupational Safety and Health (NEBOSH) qualification.
He is a former IOSH South Downs Branch UK Events Secretary and Technician status member. Christian promotes a practical and business value approach to risk management and sustainable business matters. In recent years he has 'walked the walk' as a food & retail business operator/owner and safety manager himself.
As well as heading up the new 'Advisory Services' risk management consultancy for CIEH, he has been actively involved in supporting the activities and representations of CIEH in the United Arab Emirates, Lebanon, Qatar and other GCC countries. He is based in coastal Sussex, in the UK, married with two sons and enjoys hill walking, travelling and photography/visual arts.