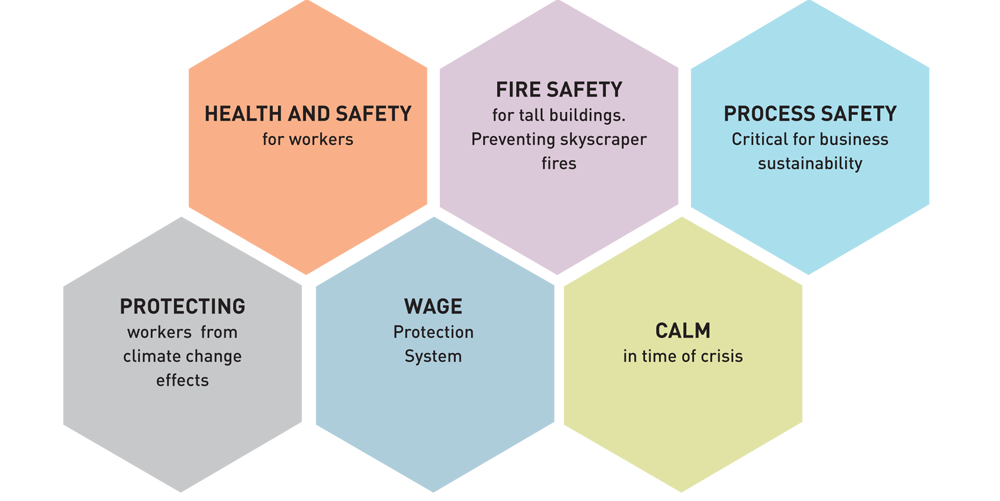 Why is our event unique & different
Innovation Lounge: Facilitating conversations between delegates and innovators for an interactive networking sessions.
Breakout Sessions: Enabling brainstorming between delegates, speakers and solution providers.
Global Case-Studies: Sharing the knowledge from across the globe, advance health, safety and security of all sectors.
In Focus: Strategic in-depth research focused on important topics,highlighting the power of this forum.
Buyer and Sellers Meet: Facilitating direct contact between exhibitors and buyers from global markets.
Safety Drill – "PREPARING FOR EMERGENCIES"