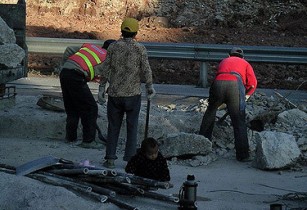 In cooperation with American Dubai hospital, Dubai Government Workshop (DGW) has launched a campaign to promote high levels of health and safety standards in the workplace and beyond
To reach the UAE's commitment to the United Nations Sustainable Development Goals (SDGs) which aims to provide all workers a safe environment by 2030, the campaign is striving to achieve the highest quality of Health and Safety.
H.E. Humaid Sultan Al Mutaiwee, DGW CEO, said: "We are continuously working to intensify our efforts to increase health and safety awareness among various communities in Dubai through worthwhile initiatives. The latest campaign, which is being held in cooperation with the American Hospital Dubai, is part of our ongoing efforts and commitment to reach out to the community and inform them of the health and safety concepts and behaviours. We remain committed to uphold the directives of His Highness Sheikh Mohammed bin Rashid Al Maktoum, Vice President, Prime Minister and Ruler of Dubai, to ensure the happiness of the people and the welfare of the society. "
Stuart Rodney, Head of Business Development, American Hospital Dubai, pointed out the value of its collaboration with DGW, to promote community awareness in this area and to build the relationship between the public by addressing social concerns.
All DGW staff received a general medical test carried out by the American Hospital Dubai. Many practices, that could help them sustain a healthy lifestyle and that lessen health risks have also been introduced.