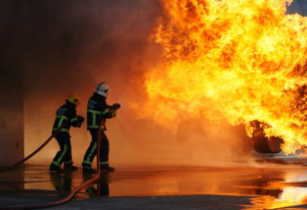 The Dubai RTA conducted a strategic drill in September 2018, lasting from 2:00 am until 06:00 am
Dubai's Crises and Disasters Management Team, National Emergency Crisis and Disasters Management Authority (NCEMA), Dubai Police, Dubai Civil Defence, Dubai Corporation for Ambulance Services, Dubai Health Authority, Dubai Municipality, DEWA, Dubai Media Office and the Telecommunications Regulatory Authority all participated in the drill. 140 volunteers from RTA and about 250 respondents comprising engineers, technicians and officers took part in this drill.
Bu Shehab, RTA's Crisis Management Commander, said, "All parties had played active roles in ensuring an emergency response, rescue, and evacuation operations besides sticking to security and safety levels in line with the best international practices in this regard. These concerted efforts and the successful delivery of the drill conform to RTA's strategic objective of enhancing preparedness and the effective response to emergencies and crises. "The drill was successful in testing the coordination and communication between the parties concerned with the response to emergencies and crises as well as emergency response. During the event, we were keen on assuring the safety of volunteers while carrying the evacuation and emergency response." RTA's management of technical and logistical resources and the high standard of coordination between all parties were commended by the parties that took part. They emphasised the importance of these drills as they boost the competence of emergency and crisis management teams all over Dubai. They expressed that it is imperative to run these drills regularly in coordination with all government and semi-government entities in Dubai.