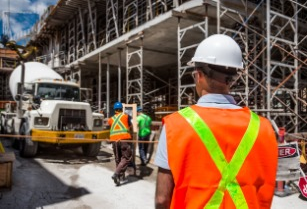 The Equate Group, a global producer of petrochemicals, has achieved more than 50mn continuous hours of safe work without a day away from work case (DAWC) throughout its industrial complex in Kuwait
As the owner and single operator of several manufacturing units in Kuwait, Equate's industrial complex annually produces more than four million tonnes of ethylene, ethylene glycol (EG), polyethylene (PE), styrene monomer (SM), propylene (PP), paraxylene (PX), benzene (BZ) and heavy aromatics (HA).
Arnd Thomas, vice-president for operations at Equate, stressed on the fact that the company considers safety as crucial for its employees and fundamental for its ambitious plan to expand its businesses in the region.
Equate group global environment, health and safety director Mohammad Al-Shamary said the company has executed some of the globe's leading turnarounds (TA), focusing on setting new milestones for efficiency and operational excellence.
"We look forward to continuing these accomplishments in all our locations around the world to keep people and communities safe," he added.
In appreciation of this achievement by its staffs, Equate hosted a celebration attended by its leaders, employees and contractors in recognition of their contribution to long-term commitment and success.