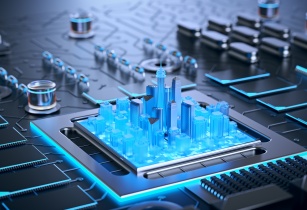 The Egyptian Administrative Capital for Urban Development (ACUD) and Honeywell, a technology provider, have signed an agreement to deploy safety and security infrastructure for Egypt's new administrative capital
The new capital, said to be one of the largest smart city projects, is being built in three phases 45km east of Cairo and will expand to more than 700sq km once completed, the company stated in a statement.
As part of the first phase of development, Honeywell, in collaboration with its partner MTI, will deploy city-wide security and surveillance systems to integrate security systems across the capital into a single point of control, known as the Integrated Command and Control Center (ICCC).
Khaled Hashem, Honeywell president for Egypt and Libya, said, "We believe that a smart city is a safe city, and are proud to be collaborating with ACUD and MTI on this vital critical infrastructure project, which will ultimately lead to a smarter, safer, and more prosperous Egypt."
Ahmed Zaki Abdeen, chairman of ACUD, commented, "The new administrative capital will redefine smart living and enable a competitive and diversified economy in line with the national development objectives outlined by Egypt Vision 2030. This significant agreement with Honeywell and MTI takes us one step closer to making this vision a reality."
The ICCC will integrate advanced Internet of Things (IoT) software and hardware solutions on a common platform for a holistic city view that provides unified public safety services, coordinates security response units, city police and medical dispatch.
The control centre will connect video feeds from more than 6,000 IP cameras over a future proof wireless network and run sophisticated video analytics to monitor crowds and traffic congestion, detect robbery incidents, observe suspicious people or objects and trigger automated alarms in emergency situations.