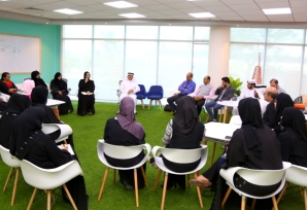 The Ministry of Health and Prevention (MOHAP), UAE, has launched its Innovation Strategy 2019-2021 for the future of healthcare, as part of its participation in the UAE Month of Innovation 2019
These month's innovation activities aim to consolidate the position of the UAE as a global hub for innovation and to motivate the members of society, to develop innovations that provide solutions to the challenges and to develop lifestyles in line with a future vision.
Abdulrahman bin Mohamed Al Owais, minister of Health and Prevention, said, "UAE Month of Innovation is considered the biggest initiatives of innovation in the world and also a sustainable platform that surpasses future boundaries in order to foster the leadership position of UAE in the global competitive fields according to the courses of 'National Innovation Strategy', which has been launched by the country's leadership."
"It's a strategy aiming to put UAE within the most innovative countries around the globe, and within the framework of accomplishing the National Agenda 2021 and its outstanding march towards UAE Centennial 2071," he added.
Dr Youssif Al Serkal, an assistant undersecretary for the Ministry's Hospitals Sector, head of Innovation Committee, commented, "These activities will deliver Artificial Intelligence-based smart medical solutions, stimulate the virtual reality, provide predictive analysis and remote healthcare services."
"MOHAP's innovation strategy 2019–2021 includes 4 key pillars: healthcare leadership, R&D, healthy society and leading operations and services. The strategy relies on 5 elements including human capital to develop the possibilities of innovation and research, creating a platform for information exchange, facilitating sources of innovation funding in the health sector, making the best use of advanced technology updates and building partnerships to enhance innovation and research," he explained.