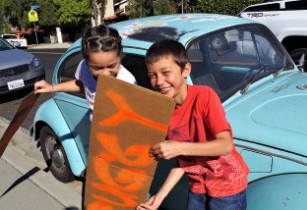 Oman Oil Marketing Company, in collaboration with Oman Road Safety Association, has launched a Road Safety Awareness Village at Oman Avenues Mall
Under the patronage of Dr Hamoud bin Khalfan Al Harthy, undersecretary of the Ministry of Education for Education and Curricula, and as part of its efforts to spread vehicle safety awareness in local communities, Oman Oil Marketing Company designed a specific programme to educate children on the best road safety policies.
The initiative was launched as one of the company's 2018 Corporate Social Responsibility programmes.
David Kalife, CEO of Oman Oil Marketing Company, said, "Road Safety is one of our major focus areas when it comes to our operational strategy and at the heart of our community outreach. Our aim is to raise awareness among children and their families on road safety and the importance of seatbelts."
He added, "We are committed to continuously contribute to the sultanate's social development through creative collaborations with local associations and organisations."
Children were able to drive their own vehicles around a track within the 100 sqm village and receive an Oman Oil Marketing Company's road safety village driving license. They were briefed on road safety in general, emphasising the importance of wearing seat belts, traffic lights, safe driving skills and other traffic rules before driving around the village.
Oman Oil Marketing Company aims to instil a culture of social responsibility that goes beyond the company walls. To date, the company has launched various social initiatives, including environment protection and awareness campaigns, blood donation drives and service station safety schemes, all with a view to enhancing the quality of life of people in the sultanate.