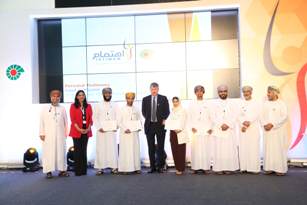 Petroleum Development Oman (PDO) has launched a new customisable behaviour-based safety (BBS) system to cater for the safety requirements of the oil and gas sector and other industries
Ihtimam (I Care) is a fit-for-purpose tool created by PDO to assist in the identification of the root causes of unsafe behaviours, enabling the system's users to develop targeted solutions before an incident occurs. It is currently being used in various disciplines including drilling, construction, driving, and catering.
PDO has already trained more than 3,500 PDO and contractor employees on the programme during trials and some companies have already recorded dramatic improvements in safety performance. One company reported that by introducing a number of safety measures including Ihtimam, it had experienced a significant reduction in its Lost Time Injury Frequency going from six per million manhours to zero.
PDO managing director Raoul Restucci said, "Safety is an overarching priority at PDO and we have worked hard to improve our performance in this regard by introducing a host of new control and mitigation measures. Ihtimam is one such measure which focuses specifically on the aspects of human behaviour which can lead to incidents.
"There is a need for constant compliance, vigilance and intervention whenever and wherever we witness dangerous conduct, practices and procedures. The responsibility lies with every individual, and this new system is a potential game changer in our industry and beyond."
PDO's corporate Health, Safety and Environment manager Mohammed Al Salmani said, "In developing Ihtimam, it was important that we created a system which not only serves PDO's safety requirements better, but could also be implemented outside PDO.
"We are currently in the final stages of trade marking Ihtimam, as we believe it could be a useful tool for other organisations."
Last year, PDO achieved a record safety performance with a Lost Time Injury Frequency per million manhours of 0.2 – a reduction of nine per cent on 2016, and in the year to-date the Company is delivering a further 30 per cent reduction to 0.14.