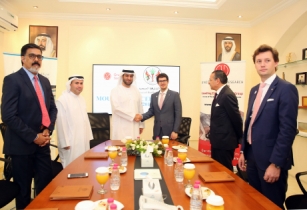 Sharjah Health Authority (SHA) and Gruppo San Donato (GSD) have signed a landmark Memorandum of Understanding (MoU), which will help shape the health landscape of the emirates
Under the MoU, SHA and GSD will cooperate by transferring knowledge, technology and best practices in the field of healthcare. The direct result of the MoU will be increased participation and investment in the ambitious Sharjah Healthcare City (SHCC).
Abdullah Al Mahyan, chairman of Sharjah Health Authority, said, "The MoU is another step in fulfilling our commitment to deliver quality healthcare services in the emirate of Sharjah. With the help of Gruppo San Donato, we aren't just strengthening the ties between our two great nations but also gaining the expertise and technical know-how of one of the top healthcare organisations in the world."
"The association with GSD will help us achieve the vision set forth by the Sharjah Health Authority and confirm its position as a leading healthcare destination in the Middle Eastern market," he added.
Paolo Rotelli, president of Gruppo San Donato, commented, "We are proud to be a part of the growing healthcare market here in the UAE and specifically Sharjah. As with all our ventures in Italy and abroad, we would help provide the requisite talent and technology to set up medical institutes that follow the highest and strictest standards of quality."
This agreement aims to further strengthen cooperation in healthcare sectors that support the authority's endeavours and to ensure that its services are provided by the best and most advanced international experts.
The agreement was also in line with the emirate's ambition to maintain its status as a healthy city in the Middle East and Africa region. Sharjah had earlier received an impressive 88 per cent score from the World Health Organisation and was recognised as the first healthy city in the region.