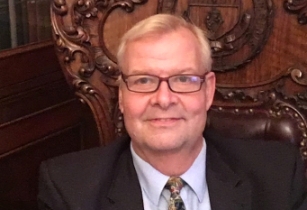 In advance of the Kuwait Health, Safety & Security Forum, Dr Ivan D. Ivanov, team leader, Occupational and Workers' Health, WHO Headquarters discusses strategies to improve occupational health and safety, with input from Mazen Malkawi, WHO Centre for Environmental Health Activities (CEHA), Amman, Jordan
The World Health Organisation (WHO) recently estimated that traditional occupational health risks cause at least 2,500 deaths every year in the six countries of the Gulf Cooperation Council, mostly from cancer, chronic respiratory disease and road traffic injuries. In addition there are new risks, such as long working hours, shift work and sedentary work, and exposure to solar UV. Due to climate change effects, heat waves and air pollution from dust storms are noticeably increasing in the region. These occupational risks result in burnout and other mental illnesses, cardio vascular diseases and stroke, chronic respiratory diseases and diabetes. Together with cancer, these non-communicable diseases cause the biggest share of premature deaths worldwide. The workplace provides ample opportunities for prevention of non-communicable diseases and for promoting health and wellness.
Governments need to establish a modern regulatory framework for occupational health and ensure it is enforced. An international convention on the promotional framework for occupational safety and health calls upon governments to develop national occupational safety and health programmes and stimulate the provision of occupational health services. It is very important to establish mechanisms for active participation of employers and workers organisations in programmes for occupational health. The World Health Assembly (the annual meeting of the 194 Member States of WHO) also urged governments to devise national plans of action on workers' health, with the most essential interventions and basic health services for the prevention and control of occupational and work-related diseases and injuries. It is, therefore, important that national programmes for universal health coverage also address the specific health needs of working people.
In order to prevent and control non-communicable diseases, the UN General Assembly called upon governments to work with the private sector to encourage healthy behaviours among workers. Governments should also walk the talk and lead by example by providing decent working conditions and high levels of occupational health and safety protections in all public workplaces. In the Middle East there are particular challenges for governance of occupational health and safety arising from poor coordination and collaboration between the different stakeholders and unclear role of the health sector in some countries.
Leadership and commitment of all levels of managers is the key to good occupational health and safety performance. There has to be in place a system for managing occupational health and safety in an enterprise, which includes the regular risk assessment, taking measures to reducing the risks, and assessing the effectiveness of controls. Workers and managers should collaborate in managing occupational health and safety. A good occupational health culture is a culture of prevention. Preventive culture is also a blame-free culture. Workers and managers should feel free to report any incidents or exposures they believe to be hazardous to health without fear of reprimand.
WHO is working with its 194 Member States to improve the way health systems address the health needs of workers. In 2014 WHO organised an international consultation on workers' health coverage in Semnan, Iran, which developed a set of recommendations for rapidly scaling up the health coverage of workers in the Middle East as part of the national policies and programmes for universal health coverage.
See the full interview in the latest issue of Health, Safety & Security Review Middle East at http://www.hssreview.com/current-issue
Dr Ivan D. Ivanov will be speaking at the Kuwait Health, Safety & Security Forum on 'Global Initiatives on Health, Safety and Environment for achieving the Sustainable Development Goals.'