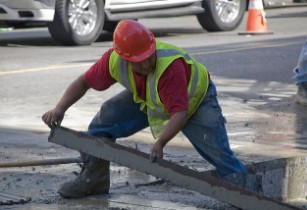 The UAE experienced a 1.6-point drop in its results for the annual Workplace Wellness, largely attributed to people expressing a lack of personal time, which affected meeting the needs of their family
However, the results from Cigna Corporation's 2018 Cigna 360o Well-Being Survey show that the general welfare of residents remains secure since the study was last conducted in 20187 Workers are more confident of their ability to manage their finances, and the most say they have established a balance between work and home life.
Looking to obtain a more holistic image of people's perceptions and concerns for their health and their sense of well-being, this year the researchers included five factors- physical, family, social, finance and work, as well as an addition of 10 countries to the study, for a total of 23 countries surveyed.
Art Cozad, Chief Executive Officer, Cigna Insurance Middle East said: "More people are feeling positive about their current financial situation and understand the need to prepare for their future. However, our findings also show a trade-off as we face increased levels of workplace stress today."
"While the UAE is at the forefront of quality healthcare, there are clear gaps in accessibility to treatment owing to various factors, from the lack of employee benefits to poor health and well-being behavior among residents. With greater awareness and early intervention, these issues can be mitigated, leading to a healthier and more productive population," Cozad concluded.