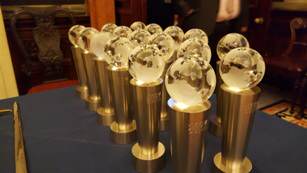 The UAE's Roads & Transport Authority (RTA), Dubai Electricity and Water Authority (DEWA) and Dubai Aviation Engineering Projects (DAEP) are amongst the sixteen double winners of the British Safety Council's 2018 Sword of Honour and Globe of Honour awards
Mike Robinson, chief executive of the British Safety Council, said: "On behalf of the trustees and staff of the British Safety Council, I would like to congratulate the winning organisations and their staff for their huge commitment to keeping their workplaces safe and healthy and minimising risks to the environment from their organisations' day-to-day activities.
"This year's result has proven that there is a world-wide recognition of the belief that no-one should be injured or made ill at work. 'The best of the best' performers in health, safety or environmental management, who won the 2018 Sword of Honour and Globe of Honour awards, are leading the global efforts to make all workplaces safe, healthy and sustainable.
"The awards process and the final ceremony are an excellent opportunity to celebrate their success and encourage other organisations everywhere to follow their lead, further strengthening the case for good health and safety at work."
The winning organisations came from a wide range of industry sectors in the UK, Europe, India and the Middle East, including construction, education and training, energy generation and distribution, food and drink, leisure, logistics, manufacturing, major hazards, retail and transport.
The full lists of winners are located at:
https://www.britsafe.org/sword-and-globe-of-honour/winners-list/