Hospital OHSM Workshop
2 February 2020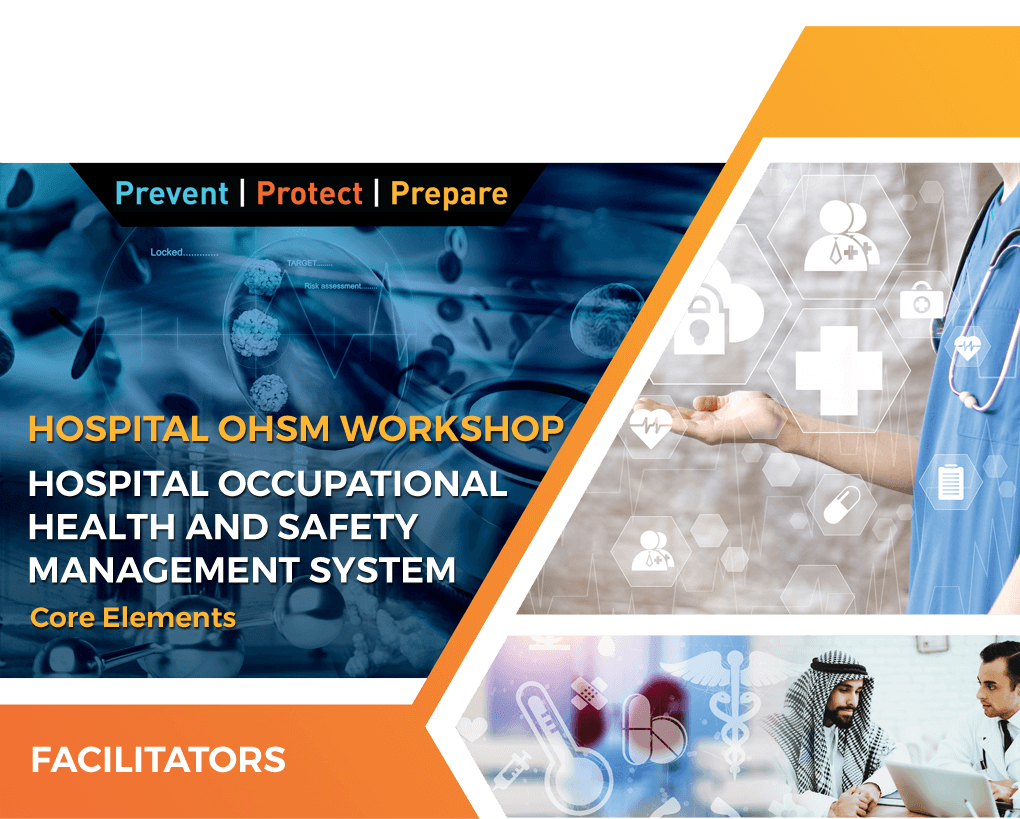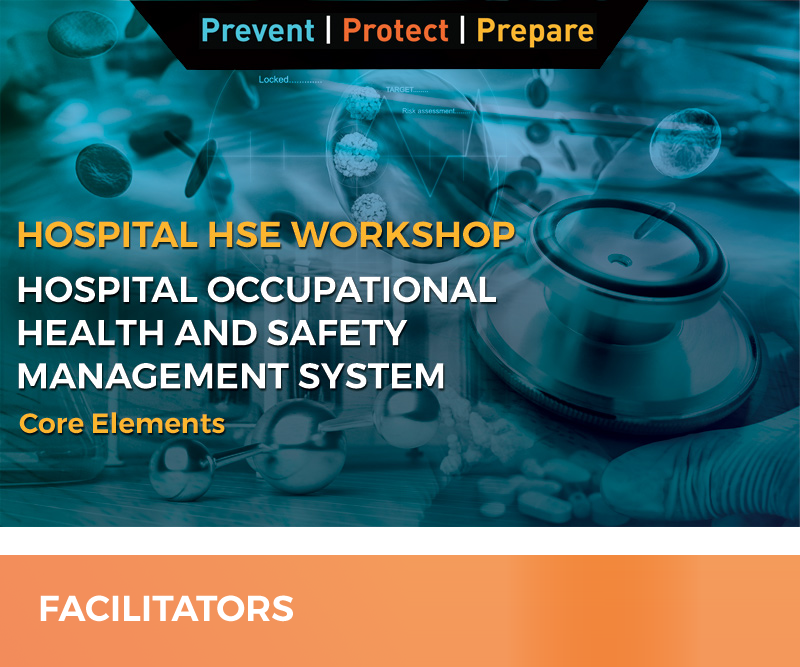 DR. AHMAD AL SHATTI
Director Occupational Health
Ministry of Health, Kuwait

DR MOHAMED KAMEL
Occupational Health Consultant
Ministry of Health, Kuwait
Hospital OHSM Workshop OVERVIEW
Hospitals can be hazardous workplaces – if there is a high rate of staff injury and illness, lost work days, increased insurance costs, disruption, poor staff retention and low morale can result. There is a growing recognition that systemic hospital issues can cause workplace injuries and illness – and compromise patient safety.
Safety and health management systems provide a framework for planning, implementing, evaluating and improving hospitals for the benefit of staff and patients. Systematically advancing safety throughout the hospital maximises the effectiveness of hazard prevention programmes. These include: violence prevention, bloodborne pathogens and patient handling. A safety and health management system encompassing all workplace hazards changes the culture in a hospital, evolving from being an isolated, sporadic activity to one that is integrated across all business and operational processes and activities.
Strong safety and health management systems raise awareness about the culture of safety in hospitals, ensuring hazards are identified earlier, effective controls are put in place, and staff are properly trained and empowered. Workplace safety and health processes need to be designed and carried out in a way that delivers consistent performance – this is essential for hospital accreditation programmes, improving the quality of work and the experience of patients.
In hospitals, occupational health and safety management can be integrated with patient health and safety programmes. Many risk factors which affect patient safety, such as patient handling, infection control and workplace violence, affects workers as well. The tools used to monitor and improve patient safety are proven to be equally effective when applied to protecting hospital employees.
OVERALL GOAL:
Orient the trainees about types of occupational hazards that might be found in the different sections and departments of the hospital. Help to establish a health and safety management program in accordance to the type and characteristics of the hospital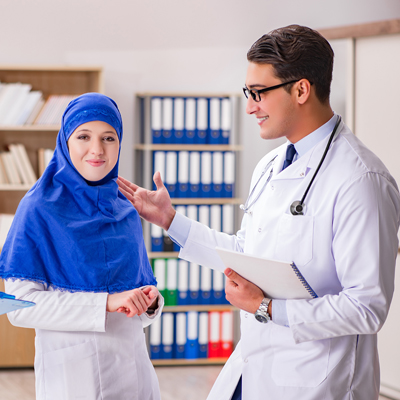 EXPECTED OUTCOMES OF TRAINING:
TRAINEES WILL:
Be oriented about occupational hazards in the health care work
Be able to identify and describe the steps of hospital health and safety program
Appreciate the value in sharing in health and safety program
Be empowered to help establish health and safety management system
Be able to implement and evaluate health and safety program
Be able to accumulate CME Points to maintain medical licenses.
TARGET AUDIENCE:
Hospital health care staff.
Senior staff of public health, quality and infection control departments.
All those interested in the field of occupational and environmental risk assessment.
PREREQUISITES:
Bachelor degree of medicine, engineering, nursing, science, safety engineering, commerce, industrial hygiene or public health.
LANGUAGE:
English
VENUE:
JW Marriott Hotel Kuwait City -
Kuwait City, Kuwait
DATE:
8 October 2019
APPROACH:
Multiple approaches will be used to achieve the objectives of this workshop. These will include: small and medium structured and nonstructured group discussion, case studies, demonstrations, short illustrated lectures, self-work, peer learning, and practicum work.
EVALUATION:
Evaluation methods will include: continuous monitoring and feedback during groups discussion, interaction of the trainee in addition to wrap up by the end of the day. Also, assignments and group presentations will be evaluated.
FACILITATORS:
In addition to administrative and auxiliary staff; 3 – 5 health experts will be in charge of conducting this workshop