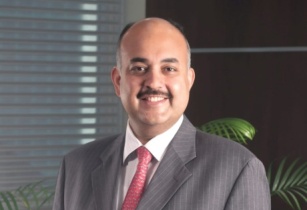 Abu Dhabi's NMC Health, the private healthcare operator in the GCC, has announced the signing of definitive documents to form a joint venture in healthcare with Hassana Investment Company
Hassana is the investment arm of the General Organisation for Social Insurance (GOSI) in Saudi Arabia. GOSI is one of the largest pension funds in the world by assets under management. It is a government administered pension fund covering private sector employees in Saudi Arabia.
NMC and GOSI have agreed to a well-defined long-term sustainable growth plan for the JV. In addition to building solid operational teams at its facilities in KSA, NMC has also meticulously set up an independent corporate team in the kingdom.
Prasanth Manghat, CEO of NMC Health, commented, "We are pleased to reach this important milestone in the creation of our JV with GOSI, which sets a clear line of sight to the near-term completion of the transaction."
"This partnership will allow NMC to significantly increase its pace of expansion in the kingdom, while simultaneously bringing best practices to the country. The attractive, but underserved Saudi healthcare market offers significant growth opportunities and the JV is uniquely placed to benefit from them," he added.
Saad bin Abdulmohsen Al-Fadly, CEO of Hassana, commented, "The signing of definitive agreements represents a major step towards the formalisation of our partnership with NMC. The combination of Hassana/GOSI as one of the pre-eminent financial institutions in the region and NMC Health, the largest and one of the most successful healthcare operators in the GCC, represents a leap forward in our commitment to invest in the healthcare sector in Saudi Arabia."
"The new JV is well positioned to capitalise on the market opportunities in Saudi and we look forward to transforming the JV into one of the leading healthcare players in the kingdom," he concluded.