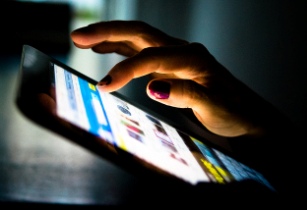 SonicWall has announced new platform offers and enhancements for small, medium-sized and distributed businesses and companies to protect against targeted attacks on wireless networks, cloud apps and endpoints
SonicWall has introduced new cloud-managed Wi-Fi access points and wireless planning tools designed to ease the deployment of global wireless networks.
The company has stated that in addition to the advanced Endpoint Detection and Response (EDR) capabilities, it will provide real-time protection for cloud applications, including Office 365, G Suite, Box and Dropbox.
SonicWall President and CEO Bill Conner, said, "Cybercriminals take advantage of unintentional gaps left in their security architecture fabric. SonicWall's core mission is to empower organisations to improve their security posture and better protect against growing vulnerabilities."
"As our platform evolves, expands and integrates, we continue to deliver proven security solutions to organisations looking to enhance visibility, streamline processes and implement cost efficiencies," he added.
Seamlessly plan, secure expanding wireless networks
SonicWall WiFi Cloud Manager and SonicWiFi mobile app simplify wireless access, control and troubleshooting capabilities across networks of any size or region, with single sign-on (SSO) access provided by the cloud-based Capture Security Centre to ensure proper security measures are taken.
Pairing SonicWall WiFi Cloud Manager with SonicWall Zero-Touch Deployment and wireless mesh networking allows wireless expansion to be accomplished within minutes. With Capture Security Center, administrators can also leverage the intuitive, easy-to-use SonicWall WiFi Planner surveying capabilities to design and deploy secure wireless networks that enhance the user experience and ensure workforce productivity.
New cost-effective firewalls consolidate security, networking, performance
SonicWall's new SOHO 250 and TZ350 series firewalls provide a unified security solution at a low total cost of ownership. Designed for small, mid-sized and distributed enterprise organisations with remote locations, the SOHO 250 and TZ350 integrate essential networking features and industry-validated high-security effectiveness to protect data and connected devices, including IoT.
The new firewall range combines high-speed threat prevention and software-defined wide area networking (SD-WAN) technology with an extensive range of networking and wireless features, plus simplified deployment and centralised management capabilities.
Secure business-critical cloud applications, migration
SonicWall Cloud App Security 2.0 integrates with the Capture ATP sandbox service, which includes patent-pending Real-Time Deep Memory Inspection (RTDMI™) technology. The new features extend SonicWall real-time automated breach detection and prevention capabilities into sanctioned SaaS environments and monitor user-to-cloud and cloud-to-cloud traffic to identify unapproved cloud applications.
Empowering administrators with advanced endpoint detection and response
Designed to increase administrators' response time, visibility and insight into advanced threats, SonicWall Capture Client 2.0 gives organisations active control of endpoint health with advanced endpoint detection and response (EDR) capabilities.
Administrators have the ability to track threat origins and intended destination, kill and quarantine as necessary and roll back endpoints to a last-known healthy state in the event of an infection.