Qatar Latest News
Nucore Group appoints John Robertson as international business manager in Dubai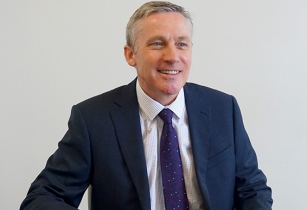 Aberdeen-based Nucore Group has appointed John Robertson as an international business development manager based in Dubai, where he will be responsible for expanding Nucore group's business in the Middle East and establishing local representations
Nucore Group is a conglomerate of Oteac Limited and HVAC and Refrigeration Engineering Limited (HVAC and R).
While Oteac is a provider of integrated fire and safety products along with maintenance and testing services, HVAC and R supports the offshore oil and gas, onshore petrochemical and marine industries and various private and public sector clients with a range of HVAC equipment and services.
With more than 40 years of experience in fire safety and security for both onshore and offshore industries and working internationally for more than 20 years in Singapore, the US, Qatar and Dubai, Robertson will focus to bring the full potential of HVAC, fire safety and security services to the Middle East market in his new role in Nucore Group.
"Robertson brings great capability and local knowledge of the region to the business which I am confident will be a great asset to our success in the Middle East," said Graham Thomson, CEO at Nucore Group.
Commenting on his appointment Robertson said that he was looking forward to relishing the challenge of enhancing the Middle East operations of the company.
With an aim to expand its global business portfolio, Nucore Group focuses on a phased approach to bring its services in the Middle East and eventually establishing its own facility and warehouse in the region.
"We are starting from a blank canvas and there are great opportunities ahead, which are very exciting. I have lived and worked in Dubai for 13 years of my career so I am looking forward to adding value to the team and business through my extensive knowledge of the local market," commented Robertson.
New ways to improve site safety aired at the first Qatar HSE and Fire Safety Conference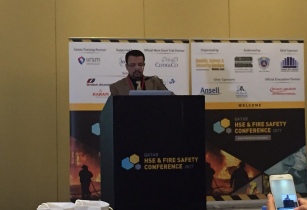 Innovative methods of reducing the number of injuries and deaths from fires and accidents on construction sites were among the key topics discussed on the first day of Qatar's inaugural HSE and Fire Safety Conference on 17 May
Mandatory NFPA 285 testing will make UAE buildings fireproof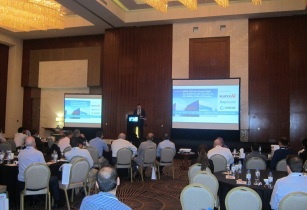 Building contractors, developers, and consultants were given an in-depth analysis of the new test known as NFPA 285 made mandatory by the new fire code
Over 200 industry players attended a joint seminar by Alupex, Knauf Insulation and Siderise to discuss the implications of UAE's new Fire and Life Safety code, NFPA 285. It is a standardised fire test procedure for evaluating the suitability of exterior, non-load bearing wall assemblies and panels used as components of curtain wall assemblies on buildings where the exterior walls are required to be non-combustible.
According to David Adams, Managing Director of Knauf Exeed Insulation in the Middle East and South Asia; "It is important to note that NFPA 285 is an assembly test, all of the components of the façade need to be tested together in a full-scale system. Cladding system contributes to flame spread resulting in risk of multiple simultaneous secondary fires. If the external cladding or insulation contributes to the flame spread, then there is a risk of secondary fire spread to all levels of a building. The NFPA 285 test will ensure that every material that goes into a system meets the fire safety norms. Only approved non-combustible thermal insulation should be used. Glass mineral wool insulation, which has better thermal insulation and is non-combustible, is what we recommend for better fire safety."
Chris Hall, Commercial Development Officer at Siderise, manufacturer of Lamatherm perimeter firestop and cavity barrier, said: "The primary criteria when choosing insulation and materials should be their fire resistance capacity. The new code ensures that tests shall be conducted for the entire assembly that is intended for use on the building façade, including wall panels, cavities, insulation, panel rails, joint sealants, seams, fasteners, barriers and other construction details."
Honeywell introduces software development kit for IIoT connectivity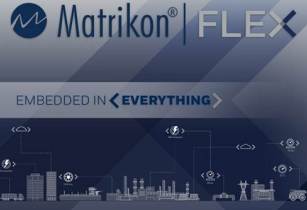 Honeywell Process Solutions have announced the first robust, fully scalable software toolkit that simplifies the interconnection of industrial software systems, enabling them to communicate with each other regardless of platform, operating system or size