Annual external compliance report of the Supreme Committee for Delivery and Legacy's Workers' Welfare Standards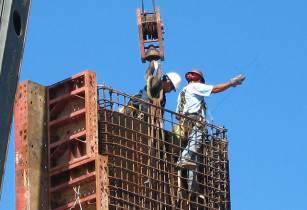 To deliver the infrastructure required to host the 2022 FIFA World Cup, the State of Qatar established the Supreme Committee for Delivery and Legacy in 2011. The Committee is primarily responsible for the design, construction and upgrade of stadiums, training sites and fan villages.

The Supreme Committee operates in a challenging context as Qatar has not ratified three of the eight ILO Fundamental Conventions on freedom of association, collective bargaining and equal remuneration. The ILO Committee of Experts has made recommendations to Qatar on the implementation of three Fundamental Conventions, which Qatar has ratified (on forced labour and discrimination). Civil society organisations have been vocal in raising their concerns about labour practices in the region. Impactt reviewed the Supreme Committee's standards and processes and developed an independent methodology tailored specifically to assess contractors and subcontractors' compliance against the Workers' Welfare Standards and the results of Impactt's external compliance monitoring show overall progress in some of the most prominent areas of concern can been seen in this report.