Industrial communities in the Gulf have large multinational workforces that are exposed to various occupational hazards. Kuwait is no exception, with its dominant oil and gas and construction industries giving rise to hazards ranging from fire and chemical spills to falling from height and exposure to dust. Demands to implement sustainable workplace safety and health programmes to protect workers are rising by the day. Despite rapid advances in the health and safety sector, Kuwait faces a range of occupational challenges such as reducing environmental hazards, improving the effectiveness of health policies, addressing communication issues and promoting healthy lifestyles and behaviours that will encourage a safer work environment. There is a need to significantly strengthen the workforce by providing appropriate training in issues related to occupational health, safety and environment.
Given the above scenario, this edition of Kuwait Health, Safety and Environment Forum will discuss best practices, process improvements, technological advancements and innovative applications to enhance HSE performance in the country while promoting wellbeing at work. The event will provide a neutral platform where a wide range of perspectives and concerns from a variety of stakeholders can be explored, thereby creating new avenues of business.
Safety and security challenges
Deploying video surveillance under challenging conditions such as influence of outside lighting, threat of vandalism etc. is one of the topmost priorities in the country
The road accident rate is on the rise, statistics indicate
Further progress needs to be made in creating a hygienic, healthy and risk-free work environment, which positively affects the level of happiness and wellbeing of employees at work.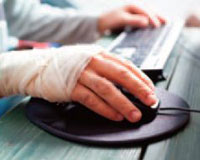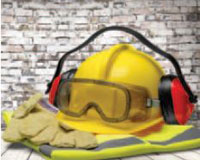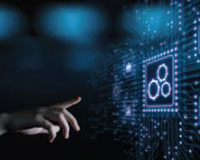 Technological advancements
Technologies such as sensorequipped wearables, digital beacons and augmented reality provide realtime interaction for workers with the work environment and safety/risk management system processes and procedures.
Safety professionals need to embrace the future and help define what new technology and data can bring to their professions. There is a digital revolution underway in the EHS field and the more prepared you are for it, the safer your workforce will be.