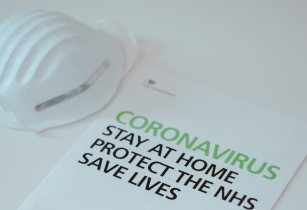 The UK government and Honeywell have signed a contract to manufacture 70mn face masks to support the country's response to COVID-19 outbreak
Honeywell will build a new production line at its Newhouse site in Scotland, UK, capable of producing up to 4.5mn of FFP2 and FFP3 disposable face masks per month.
The masks will be distributed by the Department of Health and Social Care to the UK's National Health Service (NHS) and social care settings to protect frontline workers.
Honeywell said the new mask production line is expected to create approximately 450 jobs at its Newhouse site.
Matt Hancock, health secretary, UK government, said, "These 70mn masks are the result of our challenge to UK industry to scale-up domestic PPE manufacturing.
"This deal is brilliant news for the whole UK, which will not only deliver the masks we need but create around 450 jobs in Newhouse, Scotland. I'm delighted to team up with Honeywell to open up another avenue to get millions of masks to the frontline and strengthen our ongoing response to the outbreak."
Honeywell will supply the 70mn face masks to the UK government over an 18-month timeframe.