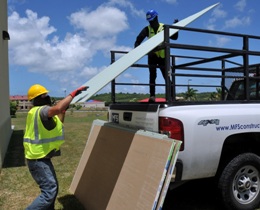 Businesses preparing to reopen workplaces must be risk-controlled and put health and safety first to avoid becoming "places of transmission" of the coronavirus, says the UK's Institute of Safety & Health, the global chartered body for occupational safety and health professionals
This caution comes following the UK Prime Minister Boris Johnson's announcement that people who cannot work from home, such as those working in construction and manufacturing, "should be actively encouraged to go to work".
IOSH says that before businesses can open any workplaces up, they will have to conduct thorough risk assessments, and is making its own guidance on this available, which will highlight the steps businesses need to take to ensure their premises are safe to open. Measures are likely to include redesigning processes to allow for physical distancing and also ensure adequate ventilation, plant inspection, hygiene arrangements and personal protective equipment in their planning. Other measures could include creating safe one-way systems around buildings, to avoid people crossing each other in corridors, and minimising the number of people required on the premises at any one time.
Awareness training around Covid-19 and ongoing monitoring and mental health support should also be factored in, says IOSH.
Richard Jones, head of Policy and Regulatory Engagement at IOSH, said, "People shouldn't re-enter workplaces until employers are certain that they're properly managing the risk of infection and providing the support that workers need. Prevention has to be the focus because, if organisations don't get this right, workplaces can become places of transmission......occupational safety and health professionals have a key role, providing good risk intelligence and awareness-raising and helping to design processes. Forward-looking employers and their workers are already benefiting from this sort of advice in their plans for a 'new normal'."
IOSH has produced a wealth of health and safety guidance throughout the pandemic. See www.iosh.com.